Long Distance Transportation
Florida
TransMobility specializes in long distance medical transportation.  If your transportation is more than 200 miles then put your trust in TransMobility to coordinate every detail and get you there comfortably, safely and on your own schedule.
250+ miles
Arriving to, or leaving, anywhere in Florida
Wheelchair and stretcher transportation
Your timeframe
Pre-determined quote (no surprises)
Experienced drivers & comfortable vehicles
CALL (772) 888-6230 TODAY FOR A FREE QUOTE
Why trust TransMobility
for your Long Distance Medical Transportation?
Don't take our word for it, check out our reviews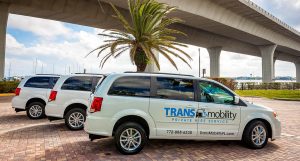 TransMobility has hundreds of thousands of miles of experience under their belt and many very happy clients. Many of our clients are so happy with the service they receive from TransMobility that they take time out of their busy schedule to leave us wonderful online reviews.  We always recommend viewing online reviews before trusting any company with your transportation.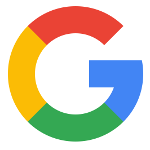 "My family contracted with TransMobility in Stuart to drive my mother 700 miles to our home in north Carolina last month. The care, concern and attention to detail was amazing – from Edward Evans, the owner to the drivers and C.N.A. accompanying mom on the journey – everyone was just wonderful. I highly recommend this company for any long distance 'ambulance' type service – they also did numerous short trips while my mom was in rehabititation around Stuart and were just so reliable and caring. It was a pleasure working with them! Carol Kitzner"
Affordable Long Distance Transportation
TransMobility offer affordable rates without compromising on quality. All rates are a flat fee based on mileage and agreed upon up front with no surprises.
Comfort is a priority
TransMobility use memory foam stretcher mattresses to maximize passenger comfort throughout the transportation. Transmobility also provides pillows, quality sheets and fleece blankets for the trip, as well as meals, soft beverages and snacks.
Support and Organization
Moving an elderly or disabled relative can be stressful; we realize that. Once you choose TransMobility for your long distance transportation you can leave the heavy lifting to us. Your dedicated contact will walk you through the process, each step of the way, to ensure that no detail is overlooked. Your contact at TransMobility will coordinate with all parties (including family, case managers, nursing staff and any others) to ensure that the entire process is smooth from start to finish. Throughout the whole experience TransMobility will be available by phone (or email) between 6am – 10pm, 7 days per week, 365 days per year.
Nursing staff available
TransMobility works closely with its sister company, TenderCare Services, to ensure that where required nursing staff are available for the transportation. Every client is different and, as such, the needs of each client are assessed individually, and recommendations can be made.
TransMobility are fully licensed and insured for NEMT transportation
TransMobility are dedicated to providing safe and responsible transportation at all times. Please ask for copies of our comprehensive NEMT (Non-Emergency Medical Transportation) general liability, auto liability and worker's comp insurance policies.
To find out more about long distance transportation please complete the Quick Contact form and a TransMobility representative will contact you shortly.